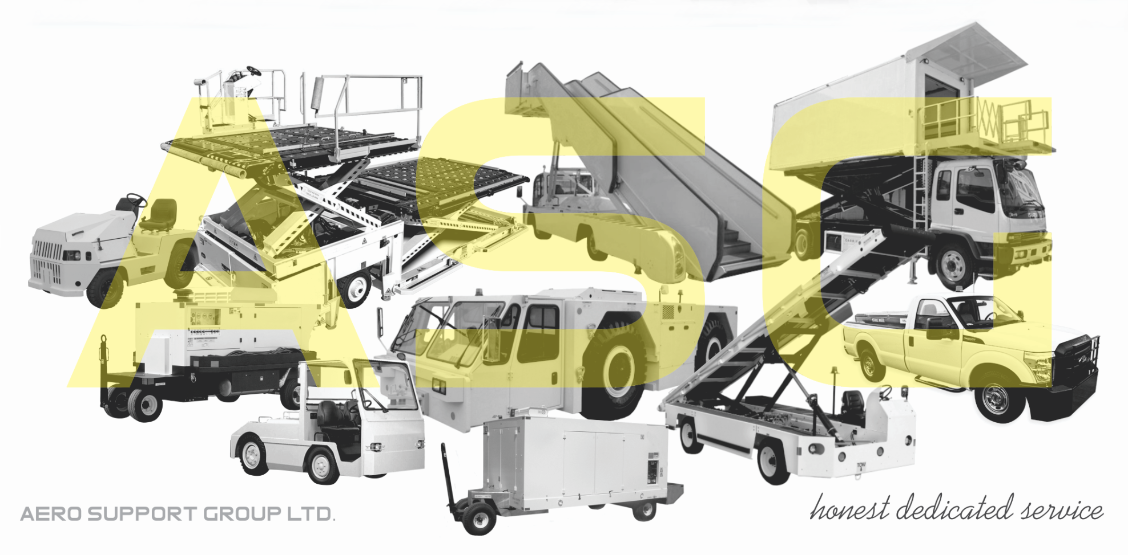 AIRCRAFT GROUND SUPPORT EQUIPMENT SERVICE
We only work with those we trust, that we can stand behind their work and certify it.
We are capable of:
General Service, Maintenance, Overhauls, On-site Repairs, Refurbishment & Re-fabrication, Parts, Manuals and much more!
We are proud to have a partnership with Canada's to ground support equipment specialists in service, refurbishment & re-fabrication of equipment.
Formed by expert teams of true professionals that are among the best mechanics and technicians in Canada's airline and aviation industry.

We assure that we will go the extra step to make sure our clients are completely satisfied with the work rendered. Always paying attention to what is important. Our commitment is to provide the
highest quality of craftsmanship. Even delivering rebuilt equipment that many times includes innovations and improvements.
We deliver top quality, practical and reliable service for ground support equipment and fleet vehicles. Be it for repairs or preventative maintenance - always tailored to the unique needs of each customer.

The goal is to be able to handle most technical demands on any type of job - big or small.

At ASG we understand the environment and we know how to deal with even the most demanding situations.
Allow us to be your support.


Copyright © 2016 / 22 Aero Support Group Ltd. - All rights reserved - The copying of this site's content, HTML, information, images or any part is strictly prohibited. By using this site, we expect you to respect the copyright laws, and you do hereby agree to follow them. Violators will be prosecuted to the fullest extent of the law.