For Aircraft Ground Support Equipment Financing in the USA
We have partnered with:

VFG Leasing & Finance is a certified Veteran Owned Small Business (VOSB) providing organizations with affordable and flexible equipment leasing and financing solutions for most types of capital equipment and software, including maintenance, installation and other soft costs.

The VFG team provides responsive service second to none. They take pride in their impressively FAST credit approval process.
For more information you may contact us at Aero Support Group or you may get started now by: either completing the online credit application or contacting our representative:
Patrick Ballard, Colonel, USAF(ret) at 701-509-5923 for more information.

• Go to the online VFG Credit Application
• Visit VFG's web site


Vision Financial Group, Inc., is a certified Veteran Owned Small Business.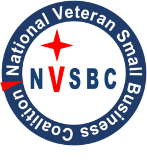 Copyright © 2016 / 22 Aero Support Group Ltd. - All rights reserved - The copying of this site's content, HTML, information, images or any part is strictly prohibited. By using this site, we expect you to respect the copyright laws, and you do hereby agree to follow them. Violators will be prosecuted to the fullest extent of the law.